20 Famous Bisexual People
Humanity has evolved to propagate their species through sexual attraction between opposite genders. Nature has decreed that this is normal, since it the only way that the species will survive. Though, after a lot struggle, our society is slowing moving towards accepting 'Homosexuality', bisexuality is still viewed with scorn.
Though the definition of ambisexuality may be easy, their lives and the way they are viewed in society are anything but simple. When it comes to celebrities and their sexual orientations, they are constantly under the spotlight with a continuous flow of judgment coming their way. While some celebrities are very secretive about their sexual preferences, others are open when it comes to their choices.  August 23rd is celebrated as the World Bisexuality Day. In this post we are going to throw some light on certain famous celebrities who are a part of the bisexual community.
1. Megan Fox
"I have no question in my mind about being bisexual," said the 'Transformers' actor in an interview. Although she was married to Brian Austin and has 2 children with him, she has never shied away from accepting her ambisexuality.  Despite being a bisexual, she has been candid about preferring lesbians for partners. She was once quoted saying, "But I'm also a hypocrite: I would never date a girl who was bisexual, because that means they also sleep with men, and men are so dirty that I'd never want to sleep with a girl who had slept with a man."
2. Angelina Jolie
Angelina is one of the most famous Hollywood celebrities, well known for her role in 'Gia' and 'Mr. & Mrs. Smith'. She has always been open about her relationships, and her bisexuality has never been a secret from the world. Her relationship with her 'Foxfire' co-star, Jenny Shimizu went strong for a long period of about 9 years. Accepting her ambisexuality, she once opened up her heart to a magazine saying, "[I was] surprised when I suddenly found myself having these feelings I always had for men, but for a woman, and wanting to kiss her and wanting to touch her."
3. Billie Joe Armstrong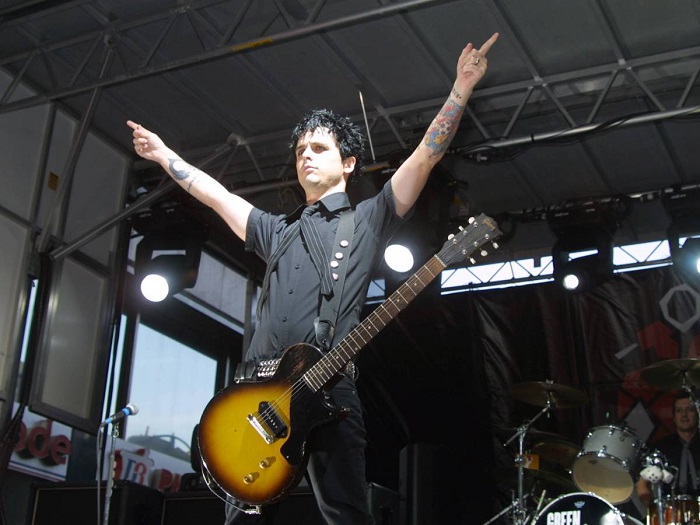 Billie Joe Armstrong is popularly known as the face of the rock band, 'Green Day'. This guitarist cum singer married his wife, Adrienne Nesser in 1994, and also has two sons with her. In 1995, Joe acknowledged himself as a bisexual and said, "I think I've always been bisexual. I mean, it's something that I've always been interested in. I think everybody kind of fantasizes about the same sex. I think people are born bisexual, and it's just that our parents and society kind of veer us off into this feeling of 'Oh, I can't.' They say it's taboo. It's ingrained in our heads that it's bad, when it's not bad at all. It's a very beautiful thing."
4. Anna Paquin
Anna is an exceptional actress who left an impact on the New Zealand film industry with her debut film, 'The Piano'. Anna married her 'True Blood' co-star, Stephen Moyer in 2010 and opened up about bisexuality in the same year. In 2012 she was quoted saying, "I'm sure for some people saying they're bisexual feels less scary than making a statement that they're gay. For me, it's not really an issue because I'm someone who believes being bisexual is actually a thing. It's not made up. It's not a lack of decision."
The 'She's All That' star has not divorced her husband and is still in the relationship, since she feels that monogamy and ambisexuality do not infringe upon each other.
5. Andy Dick
This popular personality is a U.S humorist who also has a show by his name, 'Andy Dick' to his credit. The comedian married Ivone and their marriage lasted for just 4 years, during which he was blessed with 2 kids. During 2006, he was candid about his sexual orientation and he said, "Just because I've been with guys, and I'm bi, doesn't mean I'm gay."
6. David Bowie
David is a big name in the Britain music industry, with songs such as 'Space Oddity' and 'Starman' to his credit, among the rest. It was 1976, when he did not shy away from coming out and speaking about his sexual preferences. The singer was quoted as saying, "It's true—I am a bisexual. But I can't deny that I've used that fact very well. I suppose it's the best thing that ever happened to me."
7. Nicole "Snooki" Polizzi
Nicole is best known for her performance on a reality show called, 'Jersey Shore,' where she earned a whopping $150,000 per episode.  She accepts that she is a part of the bisexual community saying that, "I would consider myself bi. I've done stuff with girls before."
8. Evan Rachel Wood
Evan is famously known for her role in 'Digging to China'  among the many other films that she has done. The 28-year-old was earlier married to her long time 'on and off' boyfriend, Jamie Bell. She has always been extremely open about her sexual preferences and says that she is a passionate lover. Woods opened up in an interview regarding her thoughts about bisexuality. She says that it is "a big part of who I am, and it always has been for as long as I can remember … I've honestly fallen in love with a man and I've honestly fallen in love with a woman … I don't know how you label that, it's just how it is."
9. Michael Chabon
Michael is a hugely celebrated American Wordsmith, who has authored books such as, 'The Mysteries of Pittsburgh' and 'Wonder Boys'. In Chabon's work, most of the roles portray gay, bisexuals and Jews.  In 2005, he amenably spoke about being ambisexual and said, "I had slept with one man whom I loved, and learned to love another man so much that it would never have occurred to me to want to sleep with him."
10. Drew Barrymore
Drew was born with a sliver spoon in a mouth, since she was born in the Barrymore family. The play called, 'The Royal Family' was staged based on this ménage. This U.S actress faced the camera for the first time when she was all of 11-months-old. After being married and divorced twice, in 2003 the 'Altered States' actress accepted that she is ambisexual. She says, "A woman and a woman together are beautiful, just as a man and a woman together are beautiful. Being with a woman is like exploring your own body, but through someone else. When I was younger I used to go with lots of women. Totally. I love it".
11. Michelle Rodriguez
The 'Fast & Furious' star is a huge source of entertainment in the American film industry. She has been secretive about her sexual preferences in the past but in October 2013, she accepted that she was one among the bisexual community. The actress said, "I've never walked the carpet with anyone, so they wonder: 'What does she do with her vagina?'… I've gone both ways. I do as I please. I am too fucking curious to sit here and not try when I can. Men are intriguing. So are chicks."
12. Gillian Anderson
Anderson is a popular theater artist, who has donned a number of roles, every time surpassing her last benchmark. She is widely remembered for her role as the 'FBI Special Agent Dana Scully', for which the outstanding actress gained worldwide popularity. The 'Primetime Emmy Award' winner says, "I was in a relationship with a girl for a long time when I was in high school, and then I was in a relationship with a punk rock drug addict. … You know, I'm old enough that I can talk about that."
13. Vanessa Carlton
Vanessa is a 1980 born, well-known face in the U.S music industry. After suffering from depression and anorexia in the past, in 2010 she came out in the open about her sexuality. The 'A Thousands Miles' singer said, "I've never said this before, but I am a proud bisexual woman!"
14. Kesha
Kesha Rose Robert is an American rapper, who has been a singer ever since the age of 18. In 2013, the 28-year-old 'Die Young' rock star said, "I don't love just men. I love people. It's not about a gender. It's just about the spirit that exudes from that other person you're with".
15. Clive Davis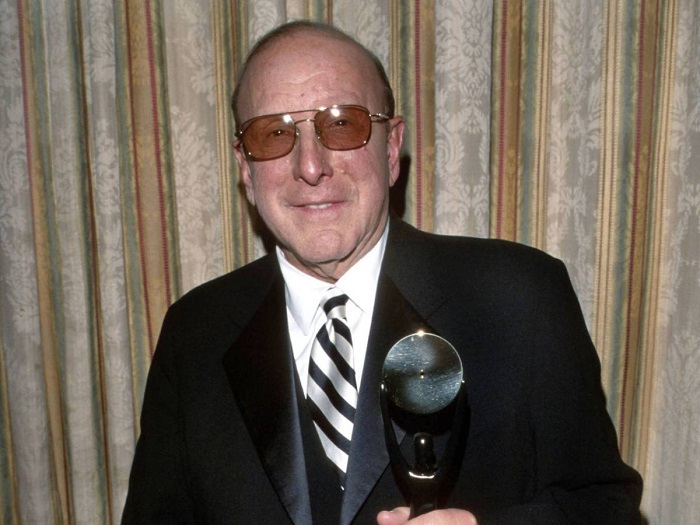 Clive is a recorder-producer, and a 5 time Grammy award winner for the American music industry. The former president of 'Columbia Records' said that, in the past, he had been in relationships only with women, but then tried having an association with men and discovered it to be rather enjoyable. He says that he will never stop being fascinated by women. Clive says that "Bisexuality is misunderstood; the adage is that you're either straight or gay or lying, but that's not my experience. To call me anything other than bisexual would be inaccurate".
16. Pete Townsend
Pete is popularly known as the backbone of the rock band, 'The Who'. The group became very popular among music lovers during the 20th century, with Townsend working as an active member for more than half a century of his professional life.
The guitarist has mentioned in his biography that he is under the impression that he is, "probably bisexual".
17. Amber Rose
Amber is a multitalented artist, who has donned a number of roles like that of a rapper, model, fashion designer and actress. The guest judge of 'RuPaul's Drag Race' season 3, said this about her bisexuality, "They label me a bisexual freak stripper that fucks Kanye [West] on a daily basis…..If I see a women and I think she's beautiful and I like her, and she likes me back we can definitely try to be in a relationship together."
18. Jillian Michaels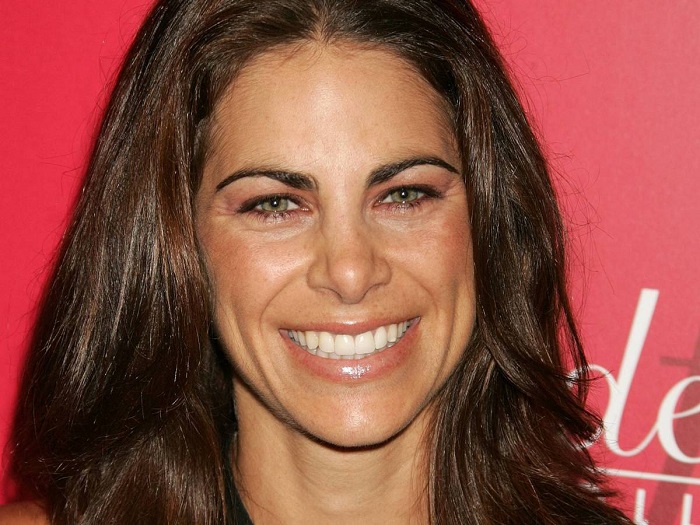 Jillian is a health enthusiast who is remembered for the training that she imparted in 'The Biggest Loser' and 'Losing It with Jillian'. The die-hard fitness addict said in an interview, "Let's just say I believe in healthy love. If I fall in love with a woman, that's awesome. If I fall in love with a man, that's awesome. As long as you fall in love … it's like organic food. I only eat healthy food, and I only want healthy love!"
19. Farley Granger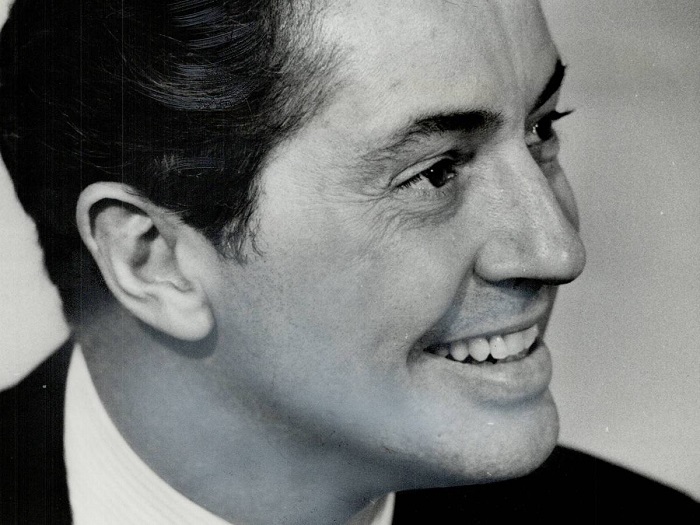 Farley is an exemplary actor who is remembered till date for his performances in gay themed movies, 'Rope' and 'Strangers on a Train'. He has publicly accepted in writing that he is an ambisexual.
20. Marlon Brando
Marlon is an idol for millions of people who are movie lovers. He is fondly remembered for his dazzling performances in movies like, 'On the Waterfront' and the 'The Godfather' to name a few. This terrific actor was never bothered about what people thought of his sexual orientations and once said, "Like a large number of men, I too, have had homosexual experiences and I am not ashamed. I have never paid much attention to what people think about me."
Jess C. Scott, the author of "The other side of life" sums up the whole commotion about bisexuality in a couple of lines, when she says, "Last night I was seriously considering whether I was a bisexual or not but I don't think so though I'm not sure if I'd like to be and argh I don't think there's anything wrong with that, if you like a person, you like the person, not their genitals."