32 Super Famous People Who Are Also Muslims
1. Ice Cube
O'Shea Jackson better known as Ice Cube is an American rap artist, actor and filmmaker. The talented rapper has been named as 'one of the greatest Master of Ceremonies' and is also considered as 'one of the rap's greatest storytellers'. The pioneer of gangsta rap, Ice Cube adopted Islam in the 1990s and there are even speculations of him being a member of the Nation of Islam. Though he converted, he does not religiously follow the traditions of the mosque.
2. Janet Jackson
The youngest sibling of late Michael Jackson, Janet Damita Jo Jackson is renowned for her socially conscious and innovative records. She came to limelight when her third studio album Control, hit the stores. A Jehovah's Witness by birth, the pop icon adopted Islam after her marriage to Wissam Al Mana.
3. Zayn Malik
Former One Direction band member Zayn Malik caused a stir among the fans of the boy band when he decided to quit in 2015. After the split, he stated that the he wasn't happy by the way management dictated the style of singing. There was not much creative freedom given to the singers said Zayn. He was born to Muslim parents and though he was raised in the faith, Zayn does not adhere to a traditional Muslim lifestyle.
4. Amal Clooney
Born to parents of Druze and Sunni Muslim faith, Amal Clooney is a human rights lawyer. Her high-profile clients include, founder of WikiLeaks – Julian Assange and Yulia Tyomoshenko – former Prime Minister of Ukraine. Though she married acclaimed Hollywood actor George Clooney, many believe she still follows Islam.
5. Snoop Dogg
Snoop Dogg is a popular American rapper who has sold over 35 million records worldwide since his appearance in Dr. Dre's album 'The Chronic'. The singer-actor purportedly joined the religious movement, Nation of Islam in the year 2009. However in 2012, he became a disciple of the Rastafari Movement and claimed to have been born again.
6. Dave Chappelle
After bagging minor roles in movies such as Con Air, The Nutty Professor, the comedian stole the limelight with the sketch comedy television series, Chappelle's Show. In 2006 the Esquire hailed him as 'the comic genius of America' and he is included in the Comedy Central's list of '100 Greatest Stand-Ups of All Time'. The acclaimed humorist is known to have adopted Islam in 1998.
7. Aziz Ansari
The American comedian was born to parents of Tamil Muslim origin and though he was raised in the faith, he is a self-proclaimed atheist. Aziz was lauded by Entertainment Weekly as one of 2009's 'Breakout TV Stars'. The actor however gave a fitting reply to the derogatory remarks made, by media magnate Rupert Murdoch, on Muslims.
8. Shaquille O'Neal
Former NBA star Shaquille Rashaun O'Neal was known among the heaviest players to play in the tournament. Over a career spanning almost two decades Shaq (the preferred name among fans of the game) has numerous titles and wins to his credit. His mom was a Baptist and his grew up with a step-dad who belonged to Islam. However O'Neal claims "I'm Muslim, I'm Jewish, I'm Buddhist, I'm everybody 'cause I'm a people person."
9. Mike Tyson
The professional boxer was the holder of undisputed world heavyweight championship titles. But the exceptionally talented Mike had to face prison time when he was convicted for rape. It was during this phase that he adopted Islamic faith.
10. Iman
The Somali-American fashion model is not only known for her drop-dead gorgeous looks but is also a champion of ethnic cosmetics. The wife of influential musician David Bowie, Iman also endorses several charitable causes. She ascribes to the Muslim faith but is not a conservative follower.
11. Dr.Oz
Mehmet Cengiz Oz or Dr. OZ as he is popularly known is a world renowned cardiothoracic surgeon and television personality. Born to parents of Turkish origins, the American doctor was one among the top 500 influential Muslims in the year 2009.
12. Busta Rhymes
Trevor Tahiem Smith, Jr. is better known among hip-hop fans as Busta Rhymes. With his intricate technique and fast rap style the hip hop artist has as many as eleven Grammy nominations under his belt. The artist is a believer of Islam and has said that his faith helps him stay humble and grounded.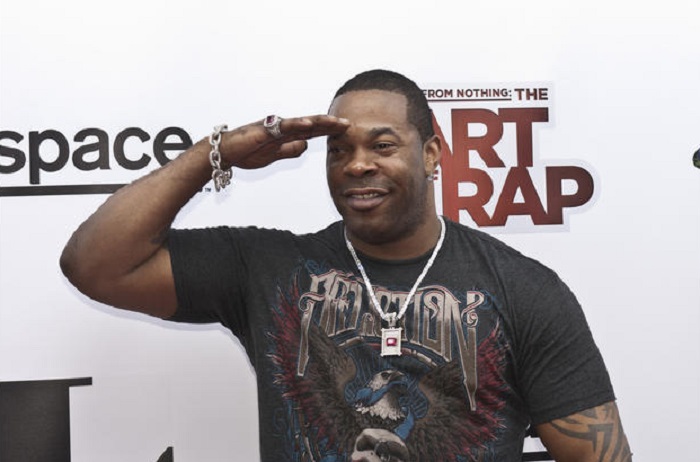 13. Jemima Khan
The English journalist grabbed the attention of the paparazzi when she married former Pakistani cricketer Imran Khan. She even converted to Islam in order to marry the love of her life. Even after her divorce she continues to practice the religion.
14. Mos Def
The hip-hop recording artist is known for his stance on several socio-political issues, especially the discrimination meted out to Native Americans in the country. His interest in Islam piqued while he was a teenager and finally after studying and understanding the religion he converted when he was just a year shy of 20.
15. Ellen Burstyn
Ellen ventured into acting with theatre and eventually moved on to Hollywood. Her roles in the movies 'The Exorcist' and 'Requiem for a Dream' earned her critical acclaim and several prestigious nominations. Though the actress is a follower of Sufi Islam she has a high regard for many aspects of other religions.
16. Aasif Mandvi
The Indian-American comic artist became a household name when he was associated as a correspondent on The Daily Show with Jon Stewart. He was born in a Muslim household.
17. Muhammad Ali
The legendary professional boxer from America apparently became a member of the movement of Nation of Islam in the 1960s. It was during this time that he adopted the moniker Muhammad Ali. In 1975, the heavyweight champion became a follower of Sunni Islam.
18. Cat Stevens
Cat Stevens is a noted singer-songwriter and musician who created hit numbers like 'Wild World' and 'Father and Son'. In 1978, the artist decided to adopt Islam and dropped from public view after his conversion. Recently the magnanimous singer braced the stage wherein he reportedly said that some members of the Muslim community criticized him for performing.
19. Nas
Brought up in a family of mixed cultures – his mom was a Christian while his dad followed Islam – the rap artist's work is an amalgamation of both. The popular musician has eight consecutive platinum and multi-platinum records under his belt.
20. Jermaine Jackson
A founder member of the popular music group 'The Jackson 5', Jermaine is also an acclaimed bass-guitarist. As a kid he was brought up as a Jehovah's Witness but like his sister Janet he also adopted Islam, in the year 1989.
21. Akon
The rapper and record producer, Akon is the founder of two successful record labels and numerous chartbusters. He assumed the name Aliaune Damala Akon Thiam when he adopted the religion of Islam.
22. Omar Epps
The actor rapper Omar Hashim Epps has major roles in popular TV Series House and ER, and movies such as The Wood, Love and Basketball and Scream 2. Purportedly he is a follower of Islam.
23. Rakim
Regarded as one of the most skilled master of ceremonies, Rakim is one of the two members comprising the golden age hip-hop duo along with Eric B. The rap artist adopted Islam when he was only 16 and many of his works are inspired by his faith.
24. Ghostface Killah
Dennis Coles was one of the founder members of the hip hop group Wu-Tang Clan and is best known for his emotional stream-of-consciousness style of rap. Recently, in 2013 the singer became a follower of Islam and when questioned on the reason behind his conversion he replied, "We all need spiritual guidance and nothing in life is real, not even rap music. God is beautiful and only He is real."
25. Raekwon
A prominent member of the Wu Tang Clan, the hip hop artist is also considered as the forerunner of Mafioso rap. In the year 2009, Raekwon embraced Islam.
26. Malcolm X
The American Muslim minister was a courageous individual who fought for human rights. Malcolm joined the religious movement Nation of Islam but became disenchanted by the activities of the organization and vehemently criticized them in public. Some of the enraged members finally assassinated the minister in the year 1965.
27. Lupe Fiasco
The rapper, entrepreneur Wasalu Muhammad Jaco was born into a Muslim family. He adopted the stage name Lupe Fiasco and has ventured into other business, owning two fashion lines. Fiasco has even collaborated with Reebok to design sneakers and organizes a number of charitable activities.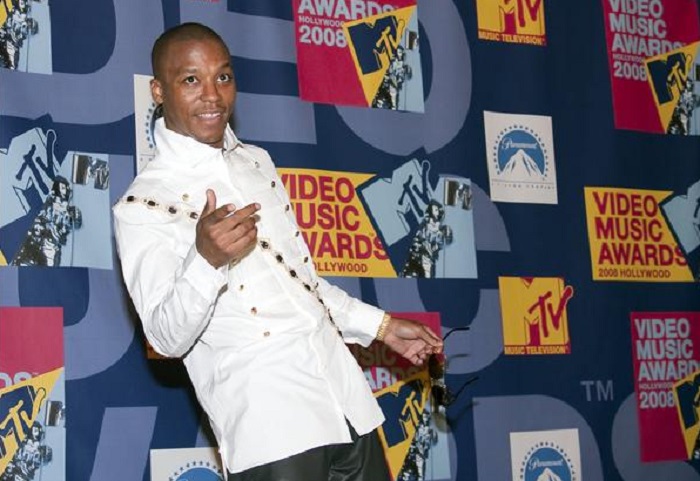 28. Q-Tip
Known as Jonathan Davis by birth this successful rapper decided to became a devotee of Islam in the mid-1990s, thus adopting the name Kamaal Ibn John Fareed. Over the years Q-Tip has emerged as a successful music director and the Foundation for Ethnic Understanding honored his achievement.
29. Kareem Abdul-Jabbar
The former NBA Star was awarded the Most Valuable Player for a record number of six times during his career. One among the 50 greatest players in NBA history, the professional basketball player was named Ferdinand Alcindor at birth. In the 1970s he adopted Islam and the name Kareem Abdul-Jabbar.
30. Casey Kasem
Apart from being a notable radio jockey, Casey is also remembered for his voice over in the movie Scooby-Doo. The late music historian was of Lebanese Druze origin and was a favorite among radio audiences for his countdown programs.
31. T-Pain
Acronym for "Tallahassee Pain", the stage name of this R&B artist is inspired by the difficulties he faced as a kid in his hometown of Tallahassee. Though he was born in an Islamic family, the singer has no affiliation to any religious beliefs.
32. Craig Hodges
The NBA player is remembered as one who bagged the Three Point Contests in a row at the National Basketball Association All-Star Weekend. The only other player to achieve the feat is Larry Bird.