Aaren Simpson – Short Life & Tragic Death of O.J Simpson's Daughter
Aaren Simpson Facts
Born On:- 1977-09-24
Died On:- 1979-08-26
Her Age:- 1
Famous As:- Daughter of Former American Football Player O. J. Simpson
Zodiac:- libra
Place of Birth:- California, United States
Born Country:- United States
Mother:- Marguerite Whitley
Father:- O. J. Simpson
Brothers/Sisters:- Arnelle Simpson, Jason Simpson, Justin Ryan Simpson, Sydney Brooke Simpson
Aaren Simpson was the youngest child of American former football running back O.J Simpson, a College Football and Pro Football Hall of Famer, and his first wife, Marguerite L. Whitley. She tragically passed away at the age of 1 year and 11 months after drowning in the family pool of their California house. Apart from her untimely death, the Simpson family has received widespread media attention for decades due to her father legal woes, especially after he was tried for the murders of his former wife, Nicole Brown Simpson, and her friend, Ron Goldman.
She Was O.J Simpson's Youngest Child with First Wife
Aaren Lashone Simpson was born on September 24, 1977, in California, United States, to Orenthal James Simpson and Marguerite L. Whitley. She was the youngest of three children of her parents and had a sister named Arnelle L. Simpson (b. December 4, 1968) and a brother named Jason Lamar Simpson (b. April 21, 1970). While she was not alive to witness it, his father later married again following his divorce from Whitley, and welcomed two more children, daughter Sydney Brooke Simpson (b. 1985) and son Justin Ryan Simpson (b. 1988), from his second marriage to waitress Nicole Brown in 1985.
Her Father Is a Successful Former NFL Player
Aaren's father O.J Simpson is a former football running back who played for the USC Trojans in college level and helped his team win the Heisman Trophy in 1968. He later played professionally for the NFL teams Buffalo Bills (from 1969 to 1977) and San Francisco 49ers (from 1978 to 1979). He was the first NFL player to rush for more than 2,000 yards in a season in 1973 and remains the only player to rush for over 2,000 yards in the 14-game regular season NFL format. His record of 143.1 yards-per-game average for the single season also remains unbroken to this day. At the time of Aaren's death, he had already announced his plan to retire, which came a few months later.
Her Parents Were Childhood Sweethearts
Aaren's parents were childhood sweethearts who met while studying at San Francisco's Galileo High School. However, when they first met, she was dating his best friend Al 'AC' Cowlings, who first introduced the two to each other. When Whitley broke up with Cowlings after a while, she began dating Simpson. They tied the knot on June 24, 1967, when Simpson was only 19 years old and was a freshman at the University of Southern California. However, with Simpson's growing popularity, his commitment towards his wife faltered as he became involved in extramarital relationships, straining his marriage with Whitley. The couple, who eventually divorced in March 1979, was married for a little more than 11 years.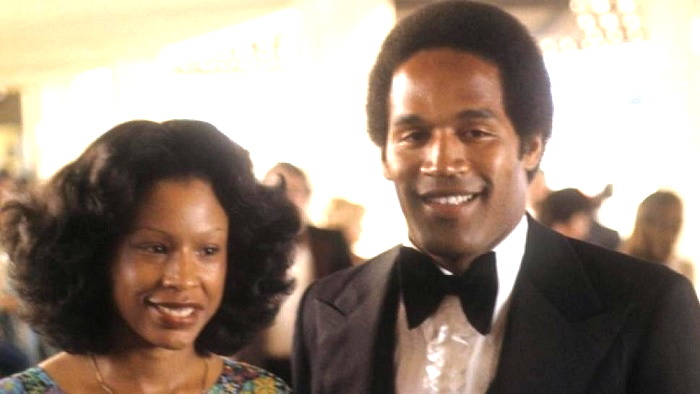 She Died Tragically before Turning Two
Just a few months following her parents' divorce, in the afternoon of August 18, 1979, Aaren was left unattended at her mother's residence in Los Angeles and accidentally fell into the family swimming pool. She was later pulled out of the pool unconscious by her mother. Upon arriving at the scene, paramedics found no vital signs in her body, but were able to revive her using mouth-to-mouth and cardio-pulmonary resuscitation on the way to UCLA Medical Centre. However, she slipped into a coma and had to be kept alive by life support system. She eventually lost the battle eight days later on August 26 at 6:45pm due to respiratory failure. In a statement following her death, her family thanked well-wishers for their prayers and support, and urged people to donate to ULCA Cancer Research Center instead of offering flowers. A private funeral service attended only by close family members was held days later.