Sunday Rose Kidman Urban – Meet Nicole Kidman & Keith Urban's Daughter
Sunday Rose Kidman Urban Facts
Born On:- 2008-07-07
Her Age:- 14
Famous As:- Nicole Kidman's Daughter
Zodiac:- cancer
Place of Birth:- Nashville, Tennessee
Born Country:- United States
Mother:- Nicole Kidman
Father:- Keith Urban
Sunday Rose Kidman Urban, the eldest daughter of New Zealander-Australian country singer Keith Urban and Australian actress Nicole Kidman, sure has the pedigree to be a great performer and entertainer someday. In 2017, her mother announced that Sunday had decided to follow in her footsteps into the world of acting. Whether she will eventually find success in the entertainment industry and become a Hollywood starlet just like her mother, that remains to be seen. She is Kidman's first biological child. The Oscar-winning actress also has two adoptive children with her former husband, actor Tom Cruise. Two years after Sunday's birth, the family welcomed her younger sister, Faith Margaret.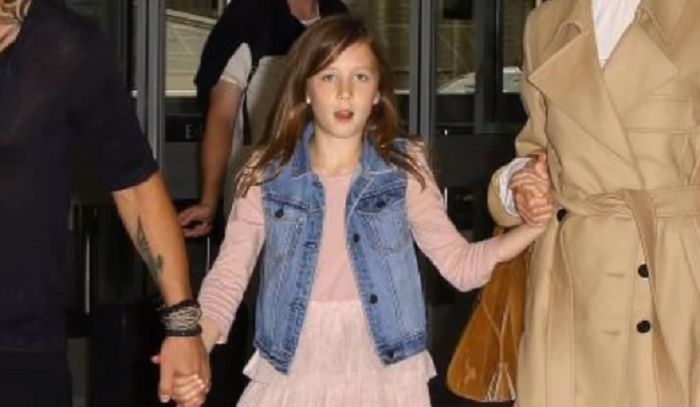 Sunday Rose Kidman Urban Was Reportedly Named By Her Maternal Grandparents
As she was born on a Monday, Sunday Rose's name baffled many after the news of her birth came out. According to her maternal grandfather, late Dr Antony Kidman, her name was inspired by Sunday Reed, a prominent figure in the Australian art history. During a 2008 interview with The Daily Telegraph, he said that he was familiar with Reed's works and had always thought that the name Sunday was a nice name for a woman, so he and his wife suggested it to their daughter and Urban.
Sunday Reed was a renowned patron of art in her time. She and her husband John Reed co-founded the Heide Museum of Modern Art. The complex ménage à trois relationship that they shared with artist Sydney Nolan garnered a significant amount of controversy. At one point, she was also Nolan's muse. Sunday Reed passed away in 1981 at age 76, 10 days after the death of her husband.
Dr Antony Kidman related to the British newspaper that right before making the news of Kidman's pregnancy public, his daughter and Urban spent some time at a Sidney Nolan art exhibit in Sydney. During their visit, they spotted a popular quote by Nolan, which was being displayed at the exhibit and read, "When you are young you are given a good view of life, because of your closeness to birth." The couple was said to have deeply moved by these words.
On the other hand, Urban, while speaking to Ellen DeGeneres during his appearance on the latter's show in 2009, provided a different reason for the name, stating that it has a bittersweet meaning.
"Particularly when you don't have someone in your life … in my experience, Sunday was the loneliest day," he told the talk-show host. "It went from being sort of the most dreaded day of the week for us to being the most joyous day, because we just had a family."
Her middle name, "Rose", is an Urban family name. It was also the name of her paternal great-grandmother.
Sunday Rose Kidman Urban Is Kidman's First Child After Two Miscarriages
Before marrying Urban, Nicole Kidman was married to American actor Tom Cruise from 1990 to 2001. Not long after the wedding, she suffered her first miscarriage at age 23 due to being ectopic, which means the fertilized egg was placed not inside the uterus. About a decade later, she had her second miscarriage. She and Cruise divorced shortly after in 2001. By then, they had become parents to two adoptive children, Isabella Jane Cruise (born 1992) and Connor Antony (born 1995).
Sunday Rose Kidman Urban's Parents Met At A Hollywood Event Celebrating Australia
In January 2005, Kidman and Urban became acquainted at an event called G'Day LA, which is now known as G'Day USA. Celebrating all things Australian, it is at present arguably the biggest single annual foreign country promotional event hosted in the US. It was first held in 2004 by the Australian Consul General in Los Angeles, the Hon. John Olsen AO and is currently organised by the Australian Department of Foreign Affairs and Trade, Qantas Airways, Tourism Australia and Austrade.
Kidman and Urban have been attending the event every year since their first meeting there. They are both past honourees. They dated for about one and a half years before tying the knot on June 25, 2006, at the Cardinal Cerretti Memorial Chapel in the grounds of St Patrick's Estate, Manly, in Sydney.
Sunday Rose Kidman Urban Spent Her Early Years In The USA
Although Kidman and Urban also owned properties in Sydney, Sutton Forest, New South Wales, Australia; New York City; and Los Angeles, they mostly raised Sunday Rose and her sister, Faith Margaret, in Nashville, Tennessee, USA. Both the sisters were also born there, on July 7, 2008, and December 28, 2010, respectively. While Sunday's birth was natural, Kidman had Faith through gestational surrogacy. The sisters have inherited their mother's flowing auburn hair and elegant good looks.
In 2018, the family sold their Nashville house and began predominantly living at their farm in Australia, home in Los Angeles, and their town home in New York City.
Sunday Rose Kidman Urban's Future Plans
While Sunday is still a pre-teen, Kidman has expressed her desire to see both her daughters as actresses in future. In fact, a source close to the family informed the Closer magazine that 'The Hours' actress has plans to give her daughters acting lessons at home. In 2017, the proud mother revealed that Sunday had been cast in an important role in a school play. Both the sisters have also acted alongside their mother in two of her projects, HBO's 'The Undoing' and 'Big Little Lies'.