Katharine Wilder – Facts About Gene Wilder's Daughter
Katharine Wilder Facts
Famous As:- Gene Wilder's Daughter
Place of Birth:- America
Born Country:- United States
Mother:- Mary Joan Schutz
Father:- Gene Wilder
Katharine Wilder is an American actress who is the only child of actor, filmmaker, comedian and author Gene Wilder, known for his collaborations with director and actor, Mel Brooks, in producing comic pieces much ahead of their time. She is his adoptive daughter from his second wife, but was estranged from him during his later life. She has worked in films and television during the past decade and is known for acting in series like 'Frontier and Adulting', and films such as 'Murder on the Orient Express', 'Ready Player One', 'All Is True', and 'Two Heads Creek'.
She Is the Adopted Daughter of Gene Wilder
Katharine Wilder is the biological daughter of Mary Joan Schutz from a previous marriage before she began dating Hollywood actor Gene Wilder. Mary was a friend of Wilder's sister Corinne, and the two met shortly after his divorce from his first wife, Mary Mercier, in 1965. As the two continued to date, Schutz's young daughter Katharine began to call him "Dad", which was a turning point for him in their relationship. At that point, he felt that marrying Schutz was "the right thing to do", which he did on October 27, 1967. Later that year, Gene Wilder also went through the paper work to officially adopt Katharine as his daughter.
She Is the only Child of Gene Wilder
Even though Gene Wilder had married four times at different stages of his life, his adoptive daughter Katharine Wilder is his only child. He and his first wife, Mary Mercier, whom he met while studying at the HB Studio in New York and married shortly after, often spent long periods of time apart from each other and were childless when they ended their five-year marriage in 1965. His marriage with Mary Joan Schutz lasted for seven years, during which period they focused on raising Katharine. He wanted to start a family after marrying his third wife, 'Saturday Night Live' actress Gilda Radner, but she suffered from several miscarriages, the cause of which remained unclear at the moment. Later, she was diagnosed with ovarian cancer in October 1986. Even though the disease went into remission following initial radiotherapy treatment, she eventually died within two years after the cancer returned and metastasized. He was married to his fourth wife, hearing specialist Karen Webb, from September 1991 until his death in August 2016, but they did not share any children either.
She Was Estranged from Gene Wilder
Despite the fact that Gene Wilder's bond with Katharine had prompted him to marry her mother Mary Joan Schutz, Katharine and Gene eventually became estranged following her parents' divorce in 1974. The rift was reportedly caused by her suspicion that Gene was having an affair with his 'Young Frankenstein' co-star Madeline Kahn. However, following his second divorce, he briefly dated another of his co-stars from the same movie, Teri Garr. The father and daughter duo remained estranged until his death. During an interview with host Larry King on 'Larry King Live' in 2002, Gene was asked if he had any children, to which he replied "Do I? No. I had a daughter and lost her a long while ago. That's too sad a story to go into." He further added that she was twenty-two or three when he lost her.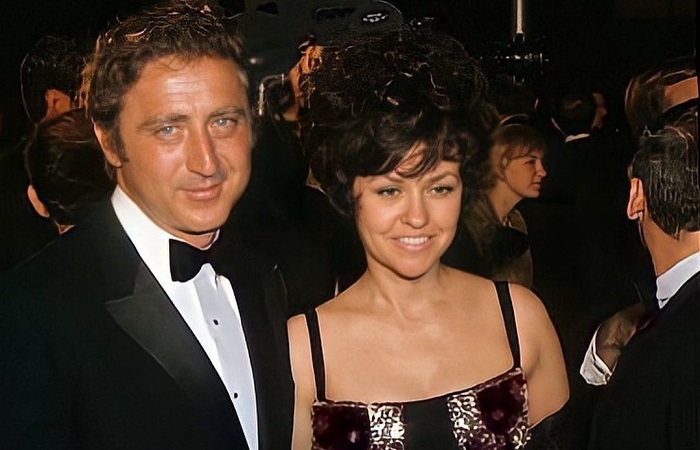 https://www.instagram.com/p/CHGL3gun758/
She Is an Aspiring Actress
Fortunately, Katharine Wilder's personal relationship with her famous actor father did not stop her from following in his footsteps. While puny in comparison to the illustrious career of Gene Wilder, Katharine has recently begun appearing in films and on television. She started with the role of Audrey Fleming in an episode of 'Call the Midwife' in 2012. Later, she appeared in small roles in films such as 'Branagh Theatre Live: The Winter's Tale', 'Murder on the Orient Express', 'Ready Player One', 'All Is True', and 'Two Heads Creek'. However, her most notable roles were on television: as Chaulk in the Netflix historical drama series 'Frontier' in 2017-18 and as Ashley in the Guardian's original podcast drama miniseries 'Adulting' in 2019.
Gene Wilder Wrote His Memoir for Her
Katharine Wilder's father Gene, who was also an author, published his memoir, 'Kiss Me Like a Stranger: My Search for Love and Art', a detailed and personal account of his experiences from his childhood to the death of his third wife Radner, in March 2005. He subsequently gave an interview to New York Daily News in which he explained that "the defining obstacle in his several marriages and many affairs" was his need for being on the center stage. Even though he deeply cared for his daughter, he eventually left when the situation became too crowded for him. He further revealed that Katharine never forgave him for that and had severed all connection with him. He added that one of the reasons he wrote his memoir was "To write about things I did lovingly, for her." However, he also mentioned that she probably did not even read his book, but hoped that if she did read it, "it will explain some things she didn't want to understand."